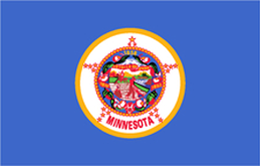 Minnesota State Digital Accessibility Requirements
Public Accommodation Laws
It is an unfair discriminatory practice to deny any person the full and equal enjoyment of the goods, services, facilities, privileges, advantages, and accommodations of a place of public accommodation because of disability, or for a taxicab company to discriminate in the access to, full utilization of, or benefit from service because of a person's disability
Violation Penalties
Offending parties must pay a civil penalty to the general fund of the state, in addition to compensatory and punitive damages to be paid to an aggrieved party in an amount up to three times the actual damages sustained. The judge may also order the respondent to pay the aggrieved party damages for mental anguish or suffering and reasonable attorney's fees, in addition to punitive damages up to $25,000.
More on Accessibility
September 26, 2023
September 20, 2023
September 13, 2023
Need help with compliance?
Not sure if your PDFs are compliant with Minnesota digital accessibility standards for your industry? Equidox can help! Contact us to get started.