Meet the Equidox Team
We've built a team of professionals with accessibility experience and a passion for inclusion and digital accessibility, focused on PDF remediation. We asked our team what digital accessibility means to them.
Tim Needles
President and CEO
Tim Needles is the President and CEO of Equidox Software Company LLC. He is also a current Board Member and prior President and CEO of Onix Networking Corp., a leading cloud solutions provider based in Lakewood, Ohio. Equidox was developed by Onix to provide solutions for accessibility. In 2022 Equidox became an independent company that continues to provide best-in-class PDF remediation software a cutting-edge fully automated PDF accessibility solution for high-volumes of templated PDFs.
In 2014, Tim and his wife, Dianne, established Onix Outreach, an accredited 501(3) c. This non-profit charitable giving arm of Onix is dedicated to providing essential goods and services to underserved individuals and families in northeast Ohio.
"Equidox recognizes accessibility as another challenge we can solve. No person should be left out of your organization's success; no person should be excluded from your organization's products or services. With our solutions, your organization can become inclusive and compliant."
Ryan Pugh
Director of Accessibility
Pugh leads the Equidox accessibility team and is product owner for Equidox AI and Equidox software.
Prior to joining the Equidox team, Pugh served as an Access Technology Analyst for the National Federation of the Blind in Baltimore, where he was the association's focal point for accessibility and usability testing. He conducted intensive web accessibility audits for compliance with Web Content Accessibility Guidelines (WCAG) 2.0 AA for numerous Fortune 500 companies, including some of the world's largest online retailers, notable colleges and universities, government agencies at the federal, state and local levels and other non-profit institutions.
He also delivered accessibility training workshops and managed the NFB's document remediation program, specializing in PDF accessibility.
"This is the information age. Access to information is a fundamental human right and plays an essential role in all aspects of our lives, yet a billion people are locked out by inaccessible design. It's not about checking boxes, it's about reaching everyone."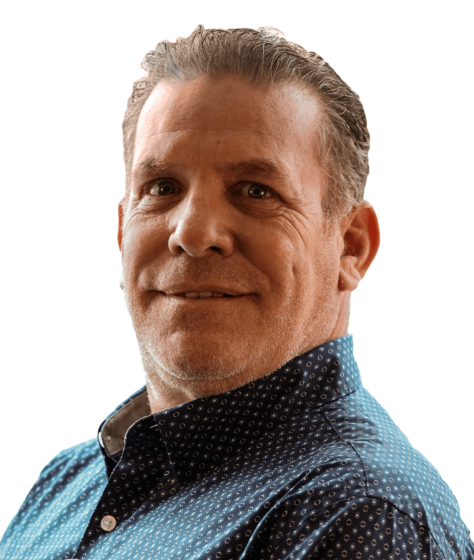 Pat Needles
Vice President
Pat leads the sales team and the Equidox team. Pat has been working in software technology sales for the last 30 years, representing two different companies during that time. He served as VP of Sales for a quality control software product that has been a leader in the marketplace for over 20 years. Pat built the sales and marketing teams at IQS and had great success before leaving the company in 2008. Pat is now the Vice President of Sales for Equidox providing world-class products for PDF accessibility.
"I have a great passion for what Equidox has created in the world of digital accessibility for people with disabilities. We help individuals on a daily basis gain access to information that otherwise is not available."
Eric Cantin
Senior Developer
Eric is the creator, designer, and developer of Equidox. Equidox is an automated solution that simplifies the process of converting inaccessible PDF documents to compliant PDF format.
Eric is an accomplished and successful senior full-stack developer with over 24 years of experience who is solution-focused and produces outstanding results based on the requirements of an organization. He has a proven ability to identify and develop new technology to implement innovative solutions to increase productivity. Eric possesses a broad understanding of web technologies, databases, languages, frameworks and cloud computing. He is extremely knowledgeable in front-end and back-end systems and the different layers and protocols involved. He is also actively involved in accessibility and specifically with PDF standards. Eric provides a wealth of knowledge and experiences with all facets of system and software architecture and development.
"Equidox was created to make it easy to convert your documents to HTML and make them accessible at the same time. That way your users are able to access your content in the way THEY want, on the device THEY want and even print it the way THEY want. That is accessibility to me."
David Freelan
Lead Data Scientist
David is the Lead Data Scientist for Equidox working on automating tasks within Equidox through computer vision and machine learning. Before joining Equidox, David was the team lead for two international robotics competitions in Brazil and China. He has also published several academic papers about robotics, deep learning and multi-agent systems. David has designed our recently enhanced table and list editor algorithms as well as many time-saving and workflow-enhancing improvements to Equidox Software.
"Working for a company doing accessibility and trying to get everybody included is a great way to apply my skills. As our machine learning technology improves, we hope it will be able to also detect scanned text (our existing technology does a great job of auto-tagging digitally rendered text content), and take that final step to using artificial intelligence for near-total automation."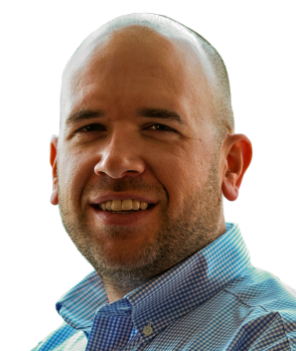 Dan Tuleta
Sales Engineer
Dan Tuleta came to Equidox from a background in production, productivity and quality control. He has a BA in Business Management and brings to Equidox an enthusiasm for accessibility. Dan's patience and skill with Equidox software provide clients a sound base on which to build their roadmap to compliance and inclusion.
"To me, digital accessibility means innovation beyond the constraints of physical, mental, or technological limitations. I want to help build a better future in which everyone can thrive, regardless of their ability, and where technological evolution is matched by systems that adapt to the ever-changing digital world."
Consult our Experts
Let us help you with PDF accessibility. No matter how large or small your PDF remediation project, we're ready to help you find the right solution.