PDF Accessibility Software
Novice or pro, making your PDFs WCAG, ADA, and Section 508 compliant has never been simpler. Cloud-based or on-prem.
Anyone can use Equidox
Equidox software is designed so you don't need special skills to remediate documents. No need to interact with a complex tag tree.  Any content creator can make their own PDFs accessible.
Equidox software enables you to remediate PDFs quickly and easily, without compromising accuracy. Our Smart Detection Tools reduce the most tedious remediation tasks to just a few clicks.
Have a look at some of our most time-saving features:
Text and Reading Order
Equidox features a Smart Zone Detector that automatically identifies text, images, and links.
Simply adjust the slider to give yourself a great starting point for remediating your document.
You can quickly reset the reading order with the "Re-Order" button, and insert elements into the reading order using a decimal system so you don't have to renumber every element.
Lists
Equidox's Smart List Detector reduces list remediation to a few clicks.
Even nested lists are done in seconds.
Adjust the slider to create an accessible list and check your work in the HTML preview.
Tables
The Equidox Smart Table Detector uses machine learning to detect rows and columns.
Adjust the column and row detectors, set your headings, check for any spanned cells, and you're done.
Equidox even auto-populates the table summary with row and column headings and any spanned cells.
Forms
Equidox simplifies form remediation!
Just type in your tooltips and double-check your work in the Form Preview.
No more multi-step tag creation in a complex and lengthy tag tree.
Equidox inserts the tags for you on export.
Images
Writing alt text has never been easier.
Either write your descriptions on each page or add them all in one place in the Image Pane.
Collaborate with subject matter experts to provide complex alt text descriptions in a single location.
You can also artifact unnecessary decorative images quickly and easily.
Headings
Use the Equidox keyboard shortcuts to set your headings with a keystroke.
Output warnings will notify you of logical heading structure errors.
Zone Transfer
The Equidox Zone Transfer feature allows you to copy tags from one nearly identical document to another, saving time and effort remediating. Adjust as needed to accommodate minor variations.
Great for meeting minutes, repetitive recurring reports, documents that have been updated, or materials with copies in multiple languages.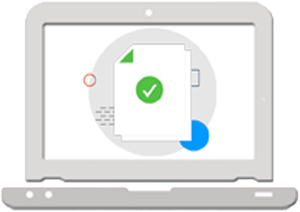 Cloud-based or On-Prem
Equidox software has the versatility to run on a secure, on-premises local server.  Equidox will work with your in-house IT and Support teams to implement our solutions in your own secure on-premises environment, providing a fast and easy way to remediate your PDFs and make them WCAG, 508 and ADA compliant.
Request a Free Demo
Ready to see Equidox in action? Bring your documents, your team, and your questions and let us show you how it works.
How do we stack up?
We asked our users
Was Equidox easy to learn?
90%
Does Equidox save you time?
90%
"Adobe was a nightmare. It took so long to do the remediation – it wasn't user-friendly. The Commonlook plug-in tool was cost-prohibitive for our needs. Staff loves using Equidox as a solution to make documents ADA compliant. It's so much faster than Adobe. Equidox training was great, and it was very easy to learn. We were able to start fixing our documents in-house right away. When we need it, the support is responsive – not canned responses, but a real person helping us. Our return on investment was recouped very quickly. Equidox is well worth the money."
Robin Greco, Deputy City Clerk Oakland Park, Florida
Compare Us to the Competition
We're so sure you'll find Equidox faster and easier than the competition,
we'll give you credit on your current competitor software license when you switch to Equidox!
| Features | Equidox | Adobe | Allyant (Commonlook) |
| --- | --- | --- | --- |
| Smart Zone Detector for text, heading, image, link, and existing tag detection | | No | No |
| One-click reading order (including multi-columns) | | No | No |
| No tag-tree | | No | No |
| AI Table Detector | | No | No |
| AI List Detector (one click, including nested lists) | | No | No |
| HTML preview (check for accuracy as you go) | | No | No |
| Image alt text pane for all images | | No | Yes |
| Collaboration and Project Management | | No | No |
| HTML, PDF or ePub2 Output | | No | No |
| Bulk import | | N/A | N/A |
| Free training and free support | | No | No |
4 Ways to make PDF Accessibility Faster
Even one inaccessible PDF is enough to render your website inaccessible. But how can you find the time to manually build tag trees and identify each non-text element of every PDF? The right tools can help you and your team speed up the process to achieve accessibility quickly, easily, and efficiently.