Equidox High Volume Solutions
Equidox offers custom-built, AI-powered, fully automated on-premises solutions for on-demand bulk PDF remediation of recurring, repetitive documents like statements and reports.
On-Prem Automation for High Volume Needs
Fully automated.
Secure and run on-premises via local servers.
Accessible PDFs on-demand or via batch processing.
Accessible and usable, not a "quick fix." WCAG, Section 508 and ADA-compliant for assistive technology users.
Customized to fits seamlessly into strategic enterprise system workflows.
Skeptical? Watch our short video and learn how it works.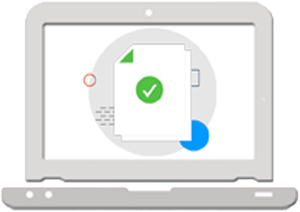 Equidox Secure On-Prem Software
Equidox software has the versatility to run on a secure, on-premises local server.  Equidox will work with your in-house IT and Support teams to implement our solutions in your own secure on-premises environment, providing a fast and easy way to remediate your PDFs and make them WCAG, 508 and ADA compliant.
Analyze Customer Documents
Use machine learning to identify page elements and potential variations
Create a smart template to automatically apply digital tags
Integrate into customer workflow either on demand or via batch processing
Equidox applies correct tags
Return accessible PDFs to the customer or the end-user
Automation Webinar
Dan Tuleta invites special guest, David Freelan, an Equidox data scientist, to discuss artificial intelligence developments. Learn how bulk PDF remediation can be completely automated (and completely accessible!) for large quantities of similar documents like bank statements and recurring reports.
Let Us Handle Your PDF Remediation
Tight deadline? Short staffed? Outsource your remediation to the Equidox team of experts. We will get you a quote, remediate your documents, and validate them for accuracy using screen readers.
Zone Transfer
Not quite enough volume for on-demand automation? You can still make short work of repetitive documents with Equidox Zone Transfer. Equidox software lets you copy and paste zones from one document to another, reducing remediation time to seconds.