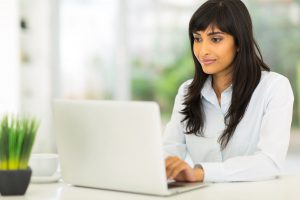 Most professional remediators enter the field because they care passionately about accessibility and many have a personal connection to making information available to everyone.  You are attentive to detail and knowledgeable about WCAG and 508 guidelines. You also want to produce as many fully accessible documents as possible in the least amount of time – because we all have to earn a living and time is money. Evaluating tools for pro remediators can help you choose the best solution. 
There are a myriad of tools available to you to correct accessibility issues in PDF documents. What is needed in such a tool are the following:
Speed

Usability

Ability to complete repetitive tasks quickly and easily

Ability to validate as you go
Speed
Speed, without sacrificing accuracy is the key – how fast pages can be remediated determines how much work you can get done and how competitively you can price your work. Being able to reduce the time per page means you can increase your output and decrease your pricing and allows you to accept projects that have short timelines. Many remediators charge a premium for same-day or 2-day turnaround and having a tool that allows you to do that can really boost your revenues. Reducing the time to complete projects can make all the difference in your success.
Usability
Having a simple, clean interface that provides easy techniques to correct inaccessible elements is an important factor in choosing remediation software. Having a short learning curve and a navigable, uncomplicated workflow makes remediation go quickly and smoothly.  When evaluating tools, choose one that is intuitive, easy to use, and that can be learned quickly. Customer support is a key element – we all come across anomalies or unknowns and having knowledgeable support staff available to resolve issues can mean the difference between making a deadline or not.  How easy is it to properly format tables? Or lists? Tasks that include complex elements can be time-consuming and tedious. The right tool makes these tasks fast and easy. 
Repetitive Tasks
How quickly can your tool tag images? How about footnotes and links?  What about repeated elements that should be ignored like page headings, logos or numbers? How fast can you create heading trees? Having the ability to streamline repetitive tasks can drastically reduce the time needed to complete your documents.  This can also include uploading and outputting documents – the ability to quickly get your documents in and out of a tool can have a noticeable effect on your deadlines as well. 
Validating
Validation is the final step in any remediation project.  It's important to ensure that the remediation has accomplished the goal – making the document accessible and usable for everyone. Being able to check your work as you go can also be a massive time-saver.  Not having to redo work because of errors missed early in a project is a definite plus. Does your tool require you to save and exit the document in order to check your work? Or can you quickly check page by page as you go?  How many extra steps are you using to ensure your accuracy? Can you preview the output and apply a checker without having to output your document first?
How Good is the Tool You are Using?
Professional remediators want to get the job done right – and quickly.  They need tools that can help them do just that. When evaluating tools for pro remediators, be sure to assess how fast it can get the job done, how easy it is to use and whether there is support available, how repetitive tasks are handled within the tool, and how easy it is to check your work. 
Looking for a new tool?  Check out how Equidox software's Smart Detection Tools simplify even the most arduous remediation tasks.  Ask for a free demo!.