US Federal Laws
Federal standards and laws require many industries and sectors to make their digital content accessible. Even where there are no specific laws for digital accessibility, many circuit courts and states apply other discrimination laws to public websites.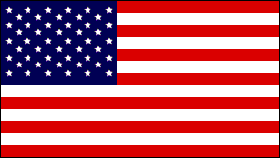 Section 508 of the Rehabilitation Act of 1973
This requires Federal agencies to make all electronic and information technology accessible to those with disabilities.
All states at least have policies requiring federal government agencies to ensure website accessibility to all visitors, mandated by Section 508, which was an amendment to the Rehabilitation Act of 1973. This usually includes any organizations that receive government funding, such as public hospitals or schools.
508 Standards:
Text alternatives to all non-text elements.
Equivalent alternatives for any multimedia presentation shall be synchronized with the presentation.
Web pages shall be designed so that all information conveyed with color is also available without color, for example from context or markup.
Documents shall be organized so they are readable without requiring an associated style sheet.
Redundant text links shall be provided for each active region of a server-side image map.
Client-side image maps shall be provided instead of server-side image maps except where the regions cannot be defined with an available geometric shape.
Row and column headers shall be identified for data tables.
Markup shall be used to associate data cells and header cells for data tables that have two or more logical levels of row or column headers.
Frames shall be titled with text that facilitates frame identification and navigation.
Pages shall be designed to avoid causing the screen to flicker with a frequency greater than 2 Hz and lower than 55 Hz.
A text-only page, with equivalent information or functionality, shall be provided to make a web site comply with the provisions of these standards when compliance cannot be accomplished in any other way. The content of the text-only page shall be updated whenever the primary page changes.
When pages utilize scripting languages to display content, or to create interface elements, the information provided by the script shall be identified with functional text that can be read by assistive technology.
When a web page requires that an applet, plug-in, or other application be present on the client system to interpret page content, the page must provide a link to a plug-in or applet that complies with §1194.21(a) through (l).
When electronic forms are designed to be completed on-line, the form shall allow people using assistive technology to access the information, field elements, and functionality required for completion and submission of the form, including all directions and cues.
Title II of the Americans with Disabilities Act
Title II of the ADA prohibits discrimination against those with disabilities by state and local governments. This commonly includes websites for those entities as well, but does not explicitly define or specify web accessibility.
Title III of the Americans with Disabilities Act
The Americans with Disabilities Act (ADA) prohibits discrimination in places of public accommodation against those with disabilities in any state in the US. The ADA uses intentionally broad language to describe what business offerings must be accessible so it covers just about anything a company may provide.
No specific standards, but courts offer opinions
Many jurisdictions have held that websites should be considered services offered by the organization that owns them. In those jurisdictions, the websites belonging to places of public accommodation must be accessible under the ADA Title III, even though digital offerings are not specifically mentioned. Civil rights laws and damages pertaining to places of public accommodation and the services they offer often also apply to websites.
Vague wording offers flexibility
According to the Department of Justice, the wording is left intentionally vague to allow for greater flexibility. There are no specific guidelines listing exactly what accessibility should look like because accessibility will look different for every website depending on its design. However, many federal courts have referred to the international standard, WCAG, as the guidelines by which to determine and measure accessibility.
21st Century IDEA Act
This was signed into law on December 20, 2018, and requires all federal government agencies to have modern, accessible websites. These websites must also include self-service, fillable forms so that citizens have digital alternatives to physical paper forms of every federal document. The deadline for these updates was December 20, 2019.
You might also like…
Section 508 goes beyond website accessibility to include PDFs as well. Read our blog to learn how you can make your PDFs compliant with Section 508.
Need help with compliance?
Not sure if your PDFs are compliant with US Federal Digital Accessibility standards for your industry? Equidox can help! Contact us to get started.