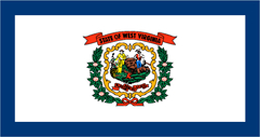 West Virginia State Digital Accessibility Requirements
State agencies are required to comply with Section 508.
Public Accommodation Laws
It is the public policy of the State of West Virginia to provide all of its citizens an equal opportunity for employment, equal access to places of public accommodations. Equal opportunity in the area of public accommodations is hereby declared to be a human right or civil right of all persons without regard to disability.
Violation Penalties
The court in its discretion may award all or a portion of the costs of litigation, including reasonable attorney fees and witness fees, to the complainant.
More on Accessibility
May 31, 2023
May 18, 2023
Need help with compliance?
Not sure if your PDFs are compliant with West Virginia digital accessibility standards for your industry? Equidox can help! Contact us to get started.