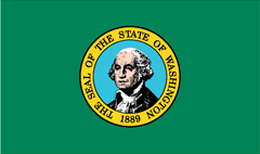 Washington State Digital Accessibility Requirements
The State of Washington is committed to providing access to information technology to the public and Washington State employees, including individuals with disabilities. Information Technology should be procured, developed, maintained, and utilized so that it is accessible to individuals with disabilities unless it creates an undue burden on the agency. Information Technology, including Web sites, Web-based applications, software systems, and electronically published documents, should provide substantially similar functionality to individuals with disabilities as it provides to others.
The minimum level of compliance for accessibility is Level AA compliance with Web Content Accessibility Guidelines (WCAG) 2.1.
Public Accommodation Laws
The right to be free from discrimination because of the presence of any sensory, mental, or physical disability is recognized as and declared to be a civil right including the right to the full enjoyment of any of the accommodations, advantages, facilities, or privileges of any place of public resort, accommodation, assemblage, or amusement.
Violation Penalties
Any person deeming himself or herself injured by discrimination shall have a civil action to enjoin further violations, or to recover the actual damages sustained by the person, or both, together with the cost of the suit including reasonable attorneys' fees or any other appropriate remedy.
More on Accessibility
September 20, 2023
September 13, 2023
September 6, 2023
Need help with compliance?
Not sure if your PDFs are compliant with Washington digital accessibility standards for your industry? Equidox can help! Contact us to get started.