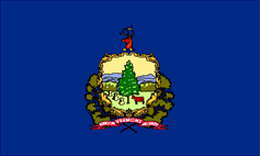 Vermont State Digital Accessibility Requirements
Vermont.gov has adopted Section 508 and W3C Web Accessibility Initiative standards and guidelines as the benchmark to meet the objectives of the Universal Accessibility for State Web sites policy.
Public Accommodation Laws
No individual with a disability shall be excluded from participation in or be denied the benefit of the services, facilities, goods, privileges, advantages, benefits, or accommodations, or be subjected to discrimination by any place of public accommodation on the basis of his or her disability.
Violation Penalties
A person aggrieved by discrimination may file a charge with the Human Rights Commission or may bring an action for injunctive relief and compensatory and punitive damages and any other appropriate relief in the Superior Court of the county in which the violation is alleged to have occurred.
More on Accessibility
September 26, 2023
September 20, 2023
September 13, 2023
Need help with compliance?
Not sure if your PDFs are compliant with Vermont digital accessibility standards for your industry? Equidox can help! Contact us to get started.