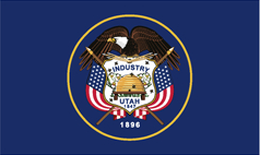 Utah State Digital Accessibility Requirements
Understanding that the government has a responsibility to provide service to all citizens and businesses in its jurisdiction, the State of Utah will make reasonable efforts to accommodate all users by following the W3C recommendations and 508 guidelines.
Public Accommodation Laws
No individual shall be excluded from participation in or be denied the benefits of the services, programs, or activities of a public entity. Discrimination in business establishments or places of public accommodation or in enterprises regulated by the state, violates the public policy of Utah.
More on Accessibility
May 18, 2022
Need help with compliance?
Not sure if your PDFs are compliant with Utah digital accessibility standards for your industry? Equidox can help! Contact us to get started.