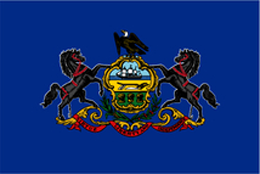 Pennsylvania State Digital Accessibility Requirements
Agencies shall provide access to Digital Content and Services by complying with the revised Section 508 Standards and the current version of WCAG. WCAG Levels A and AA are required, and level AAA is encouraged. Agencies shall procure or use Content Management Systems (CMS) that meet the current version of the W3C's ATAG. Agencies shall procure or use User Agents that meet the current version of the W3C's UAAG.
Public Accommodation Laws
The opportunity for an individual to obtain all the accommodations, advantages, facilities, and privileges of any public accommodation without discrimination because of handicap or disability, is hereby recognized as and declared to be a civil right which shall be enforceable as set forth in this act.
Violation Penalties
Plaintiff may receive attorney fees and costs as well as damages. The defendant may also be penalized with civil fines ranging from $10,000- $50,000, depending on whether or not this is the first offense.
More on Accessibility
September 26, 2023
September 20, 2023
September 13, 2023
Need help with compliance?
Not sure if your PDFs are compliant with Pennsylvania digital accessibility standards for your industry? Equidox can help! Contact us to get started.