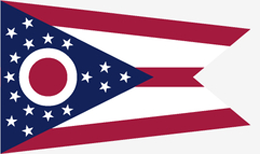 Ohio State Digital Accessibility Requirements
State agencies are required to ensure their websites comply with both Section 508 and WCAG 2.0 A and AA.
Public Accommodation Laws
Any proprietor or any employee, keeper, or manager of a place of public accommodation may not deny any person, except for reasons applicable alike to all persons regardless of disability, the full enjoyment of the accommodations, advantages, facilities, or privileges of the place of public accommodation.
Violation Penalties
If the commission finds a violation of division (H) of section 4112.02 of the Revised Code, under Unlawful discriminatory practices, in addition to the action described in division (G)(1)(a) of this section, the commission additionally may require the respondent to undergo remediation in the form of a class, seminar, or any other type of remediation approved by the commission, may require the respondent to pay actual damages and reasonable attorney's fees, and may, to vindicate the public interest, assess a civil penalty against the respondent up to $10,000 for the first offense, and up to $50,000 for the second or subsequent offense.
More on Accessibility
May 31, 2023
May 18, 2023
Need help with compliance?
Not sure if your PDFs are compliant with Ohio digital accessibility standards for your industry? Equidox can help! Contact us to get started.