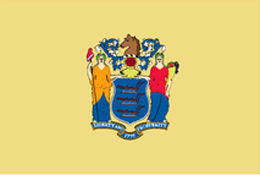 New Jersey Digital Accessibility Requirements
To achieve the objectives of the policy, a State department or agency must be able to demonstrate that it has incorporated all WCAG Priority 1 checkpoints and paragraphs 1194.22 (l), (m), (n), (o), and (p) of Section 508 for new or revised Web documents.
Public Accommodation Laws
The Services, Facilities, Privileges, or Accommodations Provided by Public Accommodations (whether or not it has a building, headquarters, office, or other place). Public Accommodations include, but are not limited to, schools, government buildings, courts, restaurants, taverns, libraries, hotels, gymnasiums, theaters and hospitals.
Violation Penalties
An Order Restraining Unlawful Discrimination, Reimbursement for Financial Loss, Damages for Pain and Humiliation Experienced as a Result of Unlawful Discrimination, Punitive Damages, and Attorney's Fees.
More on Accessibility
May 31, 2023
May 18, 2023
Need help with compliance?
Not sure if your PDFs are compliant with New Jersey digital accessibility standards for your industry? Equidox can help! Contact us to get started.