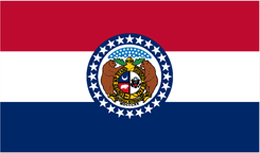 Missouri State Digital Accessibility Requirements
Missouri state law (RSMo. 161.935) requires state agencies to develop and procure accessible information technology unless an undue burden would be imposed. Missouri's law defines information technology the same as Section 508. The statute also charged the Missouri assistive technology council (MoAT) and the information technology services division (ITSD) with responsibility for adopting standards to be used by state agencies in the procurement or development of accessible information technology. The standards reflect both WCAG 2.0AA and Section 508, MoAT and OIT along with the Division of Purchasing developed IT access standards.
Public Accessibility Laws
All persons within the jurisdiction of the state of Missouri are free and equal and shall be entitled to the full and equal use and enjoyment within the state of any place of public accommodation, as hereinafter defined, without discrimination or segregation because of disability.
Violation Penalties
Courts who have determined the defendant to be responsible for violating anti-discrimination laws may award to the plaintiff actual and punitive damages and may award court costs and reasonable attorney fees to the prevailing party, other than a state agency or commission or a local commission. A prevailing respondent may be awarded reasonable attorney fees only upon a showing that the case was without foundation.
Need help with compliance?
Not sure if your PDFs are compliant with Missouri digital accessibility standards for your industry? Equidox can help! Contact us to get started.