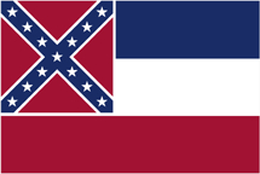 Mississippi State Digital Accessibility Requirements
Mississippi.gov includes an accessibility policy ensuring visitors it is committed to inclusion and universal access in all of its services and programs. It mentions that it tests its websites for accessibility, but no specific accessibility standards are mentioned.
Public Accommodation Laws
The Mississippi legislature amended the Public Welfare Code in the 1970s to require equal access for persons with visual, hearing, and other physical disabilities to public facilities and places "to which the general public is invited." Ms. Code Ann. §§ 43-6-1 to 43-6-9 (West's 2009).
Violation Penalties
Any person, firm, or corporation who denies or interferes with access by members of the protected class to the public facilities or places, public accommodations, or otherwise interferes with their rights granted under the above statutes, is subject to a fine of $100 or 60-day jail time or both. Ms. Code Ann. § 43-6-11.
More on Accessibility
November 22, 2023
November 14, 2023
November 9, 2023
Need help with compliance?
Not sure if your PDFs are compliant with Mississippi digital accessibility standards for your industry? Equidox can help! Contact us to get started.