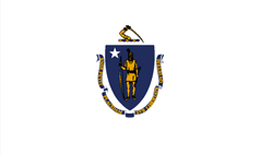 Massachusetts State Digital Accessibility Requirements
Digital accessibility standards are based on Mass. Gen. L. ch. 151B, which prohibits discrimination against the handicapped in connection with housing and employment, and Ch. 272 sections 98 and 98A, which prohibit discrimination in public accommodations against persons with disabilities. All of these statutes apply to all state agencies. These standards are based on Sections 504 and 508 as well as the World Wide Web Consortium's (W3C) Web Content Accessibility Guidelines (WCAG) 1.0.
Public Accommodation Laws
All persons shall have the right to the full and equal accommodations, advantages, facilities and privileges of any place of public accommodation, resort, or amusement subject only to the conditions and limitations established by law and applicable to all persons.
Violation Penalties
Violators will be subject to a fine of $300- $2500 for anyone causing discrimination against another in a place of public accommodation.
Need help with compliance?
Not sure if your PDFs are compliant with Massachusetts digital accessibility standards for your industry? Equidox can help! Contact us to get started.