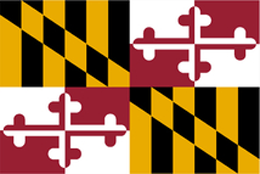 Maryland State Digital Accessibility Requirements
State laws require posting an accessibility policy in the footer of each site, employing universal usability, testing for usability, validating by W3C standards, using contrasting colors, functioning even without images, and other elements that align with Section 508.
Public Accommodation Laws
An owner, operator, agent, or employee of a place of public accommodation may not refuse, withhold from, or deny any person any accommodations, advantages, facilities, or privileges of the place of public accommodation because of the person's disability.
Violation Penalties
The court may award the prevailing party reasonable attorney's fees, expert witness fees, and costs. Compensatory damages are available under all of the state and local civil rights laws.
More on Accessibility
December 1, 2021
November 17, 2021
November 10, 2021
Need help with compliance?
Not sure if your PDFs are compliant with Maryland digital accessibility standards for your industry? Equidox can help! Contact us to get started.