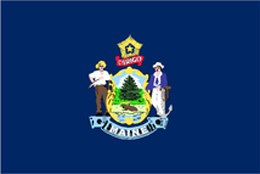 Maine State Digital Accessibility Requirements
The State of Maine is committed to making its information and communication technology (ICT) accessible and usable by everyone. To that end, the MaineIT Accessibility Team evaluates the state's information and communication technology for compliance with the Americans with Disabilities Act (ADA) through WCAG 2.0 and Section 508.
Public Accommodation Laws
State laws prohibit bias based on physical or mental disability.
Violation Penalties
If there is evidence to prove that civil rights have also been violated an injunction may be filed. The Attorney General can also seek civil penalty under the Maine Civil Rights Act. The civil penalty can be as much as $5,000 per violation.
More on Accessibility
September 20, 2023
September 13, 2023
September 6, 2023
Need help with compliance?
Not sure if your PDFs are compliant with Maine digital accessibility standards for your industry? Equidox can help! Contact us to get started.