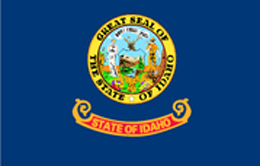 Idaho State Digital Accessibility Requirements
Idaho.gov wishes to ensure accessibility of web resources for all users and has been designed for use in a wide variety of browsers and with assistive technologies in mind. The Idaho.gov portal complies with Idaho's Web Publishing Guidelines, which are based on the W3C's Priority 1 checkpoints.
Public Accommodation Laws
Idaho law prohibits discrimination public accommodations based on mental or physical disability.
Violation Penalties
If the court finds that unlawful discrimination has occurred, its judgment shall specify an appropriate remedy such as an order to cease and desist from the unlawful practice specified in the order and/ or an order for punitive damages, not to exceed one thousand dollars ($1,000) for each willful violation.
Need help with compliance?
Not sure if your PDFs are compliant with Idaho digital accessibility standards for your industry? Equidox can help! Contact us to get started.