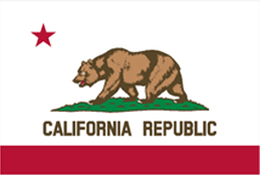 California State Digital Accessibility Requirements
All state agencies are required to become compliant with Section 508 of the Rehabilitation Act of 1973, which mandates that all federal agencies make any electronic and information technology accessible to people with disabilities. California Government Code Section 1135 also requires that any information technology created or used by the state be fully accessible. Going one step further, CA-AB 434 requires all California agencies, including state-funded healthcare systems and educational institutions, to become compliant with WCAG 2.0 Level AA and Section 508 of the Rehabilitation Act and post a certificate confirming accessibility on their website by July 1, 2019.
Public Accommodation Laws
The Unruh Act states all persons within the jurisdiction of California are free and equal, and no matter what their disability or medical condition, are entitled to the full and equal accommodations, advantages, facilities, privileges, or services in all business establishments of every kind whatsoever.
Violation Penalties
Those who violate the Unruh act are penalized with a minimum $4,000 fine.
New from Equidox
September 20, 2023
September 13, 2023
September 6, 2023
Need help with compliance?
Not sure if your PDFs are compliant with California digital accessibility standards for your industry? Equidox can help! Contact us to get started.