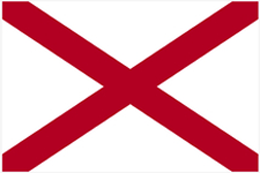 Alabama State Digital Accessibility Requirements
Web developers for the state of Alabama are required to comply with universal design standards as outlined by the W3C and Access Board. In their Information Technology Standards document, they cite Section 508 as the standard for accessibility compliance. All graphics must have alt tags, links must be descriptive and intuitive, frames must not be used, and alternatives to online forms must be available via email or phone call. These requirements apply to alabama.gov or secondary state.al.us domain names.
Public Accommodation Laws
Alabama relies on federal civil rights protections that prohibit discrimination in the areas of employment, housing, and public accommodation. It does not have its own. Employers, landlords, lenders, and others covered by federal civil rights law may not discriminate on the basis of race, color, religion, national origin, disability, gender, citizenship status, genetic information, or age.
Need help with compliance?
Not sure if your PDFs are compliant with Alabama digital accessibility standards for your industry? Equidox can help! Contact us to get started.