Automated PDF Accessibility Solutions
Contact us to discuss the best automated solution for your PDF accessibility needs.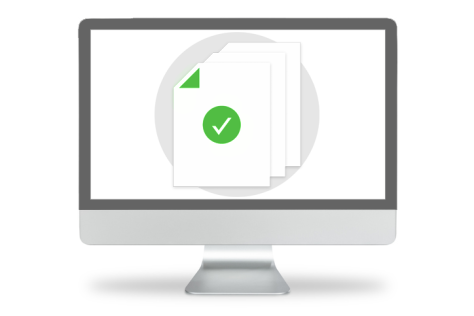 How can Equidox automate PDF accessibility for you?
I need a high-volume solution!
Equidox offers fully automated solutions for templated, recurring documents in large quantities.
Perfect for system-generated documents such as ID cards, invoices, provider directories, explanations of benefits and more.
Customized to correctly tag your unique documents, ensuring every document is compliant with WCAG, Section 508, and the ADA.
Designed to fit seamlessly into strategic enterprise system workflows.
I need software!
Ready for a faster, easier PDF remediation tool?
Whether you and your team are novices or seasoned accessibility experts, Equidox helps anyone conquer PDF remediation with just a few clicks. Every content creator in your organization can remediate their own documents.
AI-powered smart detection tools help users tag PDFs for accessibility in just a few clicks.
No expertise required, no need to interact with complex PDF accessibility tag trees.
Ensure accessibility for nested lists and complex tables in just seconds.
Makes remediation 90% faster.
I need to understand more about PDF accessibility
Contact us and we'll be happy to help you figure out how your organization can address PDF accessibility, inclusion and ADA compliance.
Want to talk now?
Phone: 216.529.3030
Schedule a call with one of our experts
"*" indicates required fields
---
Equidox Software Company | 18519 Detroit Avenue | Lakewood, Ohio 44107 | 216-529-3030