Which solution is right for you?
Our PDF accessibility experts can help you decide.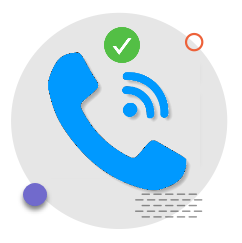 Speak to an expert
Give us a call or submit this form to connect with our experts.
Phone: 216.529.3030
Making PDFs accessible can be a tedious, time-consuming process. Most organizations want to make their content accessible for assistive technology users. Equidox is constantly working to make PDF remediation faster and easier by incorporating AI-driven automation into our solutions. These automated tools can make PDF remediation 90% faster or more, without compromising accessibility compliance standards like WCAG or Section 508.
Equidox has solutions for all PDF accessibility needs. Whether you have a few PDFs a week or hundreds (or even thousands!) of pages that need to be remediated every month, we have a solution that will save you time and be easier and more intuitive to use. And you don't need to be an accessibility expert to use Equidox.
Request a Demo
"*" indicates required fields

Fully automated PDF remediation solution
Equidox AI automates accessibility for templated PDFs such as statements, reports, invoices, explanations of benefits, directories, and any other standardized PDF documents.
● Fully automated.
● Integrates seamlessly with existing document workflows.
● Accessible and usable, not a "quick fix." Passes both automated and manual checks with screen readers.
● WCAG 2.1, Section 508, and ADA-compliant for assistive technology users.
● Secure and run on-prem via local servers or in the cloud.
PDF remediation software
Equidox software is the right tool for novices and pros alike. Free training and support.
● Smart Zone Detector auto-detects content elements such as text, images, and headings.
● Smart List Detector auto-detects list items in seconds.
● Smart Table Detector simplifies tagging tables by auto-detecting rows and columns.
● Zone Transfer uses existing templates to remediate similar or updated documents for increased efficiency.
● Page Match uses AI to suggest tag structure, reducing page remediation to seconds.
Why make your PDFs accessible?
Avoid Lawsuits
Digital accessibility lawsuits have increased over 200% since 2017. Mitigate your risk by ensuring all PDF content on your website is accessible.
Expand your Market
As many as 25% of the population report having a disability. Don't miss out on this part of your market share. Accessibility can also improve SEO and boost your organization's reputation.
Do the Right Thing
Digital accessibility is part of inclusion. 90% of consumers value companies that show corporate social responsibility and would purchase a product because the company supports issues they care about.
---
Equidox Software Company | 18519 Detroit Avenue | Lakewood, Ohio 44107 | 216.529.3030