Free PDF Accessibility Guide
Questions? Let us know. We're here to help.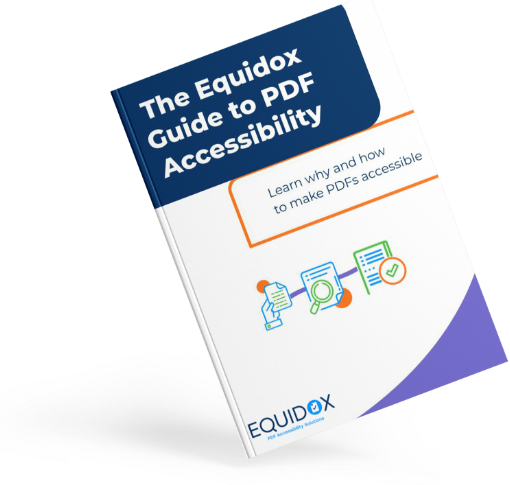 Ready to get started?
Learn about PDF accessibility from the basics, to planning a project, to step-by-step remediation.
Avoid lawsuits. Expand your market. Do the right thing.
PDF accessibility software
Prefer to remediate yourself? Try our PDF remediation software. No expertise? Our software is easy to learn and easy to use. Free training and free live support with license purchase. Already an expert? See how much time Equidox Smart Detection Tools can save you.
PDF remediation services
Tight deadline? Short staffed? Outsource your remediation to the Equidox team of experts. We will get you a quote, remediate your documents, and validate them for accuracy using screen readers.