All Colleges Must Meet Section 508 Standards
Like nearly all colleges and universities, Hill College receives federal funding and is subject to Section 508 of the Rehabilitation Act. Section 508 regulations stipulate that all federal government programs, or programs that receive money from the federal government, must make their electronic and information technology (EIT) accessible to people with disabilities. EIT includes websites and documents stored on it and must be accessible to everyone, including people who use assistive technology.  
Hill College needed to update its website to meet Section 508 standards and to reach every student, professor, faculty member, or member of the public.
Addressing college 508 compliance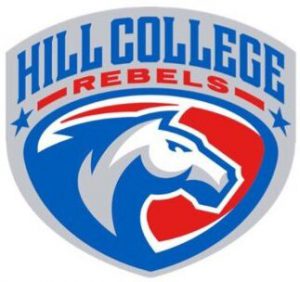 Phillip Esparza, the web administrator at Hill College, is responsible for ensuring the school's website is accessible and compliant. Hill College also has a web committee that helps govern the website. During one of the web committee meetings, they discussed accessibility. The committee opted to test the college's website using Siteimprove, and determined that the site was not compliant with accessibility standards.  As a driving member of this committee, Esparza knew that an inaccessible website negatively impacts the institution as a whole and that the website needed an overhaul to achieve college 508 compliance. During the website renovation, Esparza discovered that the website stored a number of inaccessible PDF documents.
In order to comply with Section 508, not only must a website be accessible, but all files stored there must also be accessible. Aside from legal ramifications, inaccessible documents negatively impact the school's population on many levels. College 508 compliance benefits everyone, not just students with disabilities.  Inaccessible documents can bar current and potential students from accessing class information or enrolling. Faculty or staff members might not be able to access the data they need to best serve students. 
The challenge of PDF remediation
Esparza first tried using Acrobat DC Pro to tag the elements of the PDFs to make them accessible. He had to individually tag each element in this very manual process. He describes Adobe as "a time-consuming challenge." On many occasions he thought he had remediated a document correctly, only to find it didn't pass an accessibility "checker," indicating it hadn't been remediated correctly. 
Tables- the biggest challenge
The biggest challenge Esparza faced while remediating PDFs with Adobe was tagging complex tables. "Tables –  especially complex tables –  were a beast to make accessible." Adobe required the use of a complicated tag tree, which was very manual and tedious to create. Esparza had to individually tag and manipulate every cell multiple times in order to provide data correctly to screen readers. 
Finding an easier option for remediation
Esparza decided to look for a better remediation tool. "My objective at that point was to find a software that would facilitate the overall process. Our solution was Equidox by Onix. Equidox meets all of our criteria- it's a web-based solution and easy to use, just to name a few."  Equidox, a trusted partner of Siteimprove, is cloud-based, so users can remediate from anywhere, on any online device. Esparza learned the basics in just an hour with free training and support.
"One of the best features of this automated solution is the Zone Detector – which detects all the elements (content) on the PDF."  The Zone Detector automatically detects text, images, and other elements within each document.  It eliminates much of the manual work of remediation, making it significantly faster than Adobe. 
Tables made easy
Equidox solved the challenge of tagging complex tables as well. The Equidox Table Detector makes tagging even difficult tables much less complicated. With just a few clicks the AI-powered Table Detector identifies tables and their cells easily and correctly.  Said Esparza, "By using Equidox, I reduced the amount of time spent on remediating a PDF by 70%." 
Equidox is the right choice
Equidox met Espoza's needs because it's cloud-based, easy to use, and features semi-automated Smart Detection Tools. It's the fastest, easiest, and most accurate choice for Hill College. Equidox made the otherwise tedious and manual process of PDF remediation nearly automatic. "This is going on my third year using Equidox and I will continue to use this valuable tool to support our digital accessibility initiative."